The 2022 Atmosphere x Steelcase Product Fair in Phoenix highlighted the newest workplace innovations from Steelcase and it's family of brands. With over more than 10 partner brands represented by Steelcase product specialists, clients and designers experienced a variety of introductions across the corporate, education, and healthcare industries.
1. All the Ancillary
The newly refreshed Phoenix "Town Square" featured exciting new pieces from Mattiazzi, Viccarbe, MOOOI and more. A variety of existing pieces were reconfigured to compliment new additions and custom coordinating floral arrangement were created for each vignette.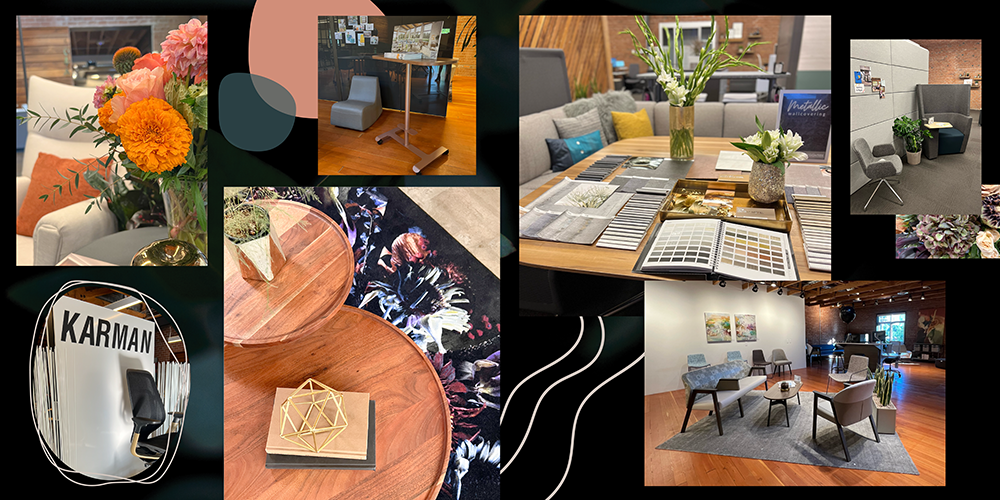 2. Flexible Choices
The "Workplace Village", where the sales team and their respective leadership are housed, was redesigned to include the new Steelcase Flex Personal Spaces. This new approach to your workpspace gives people a heightened level of privacy, control and comfort in the hybrid workplace. Quick and easy adaptations allows people to achieve the level of privacy they need – whether it's for video calls or sustained heads-down focus time.
AMQ also introduced Amobi, a collection of Desk and Team products that are used holistically to create agile and mobile workspaces. Amobi Desks are full integrated, mobile workstations that easily transport and fold up to store when not in use.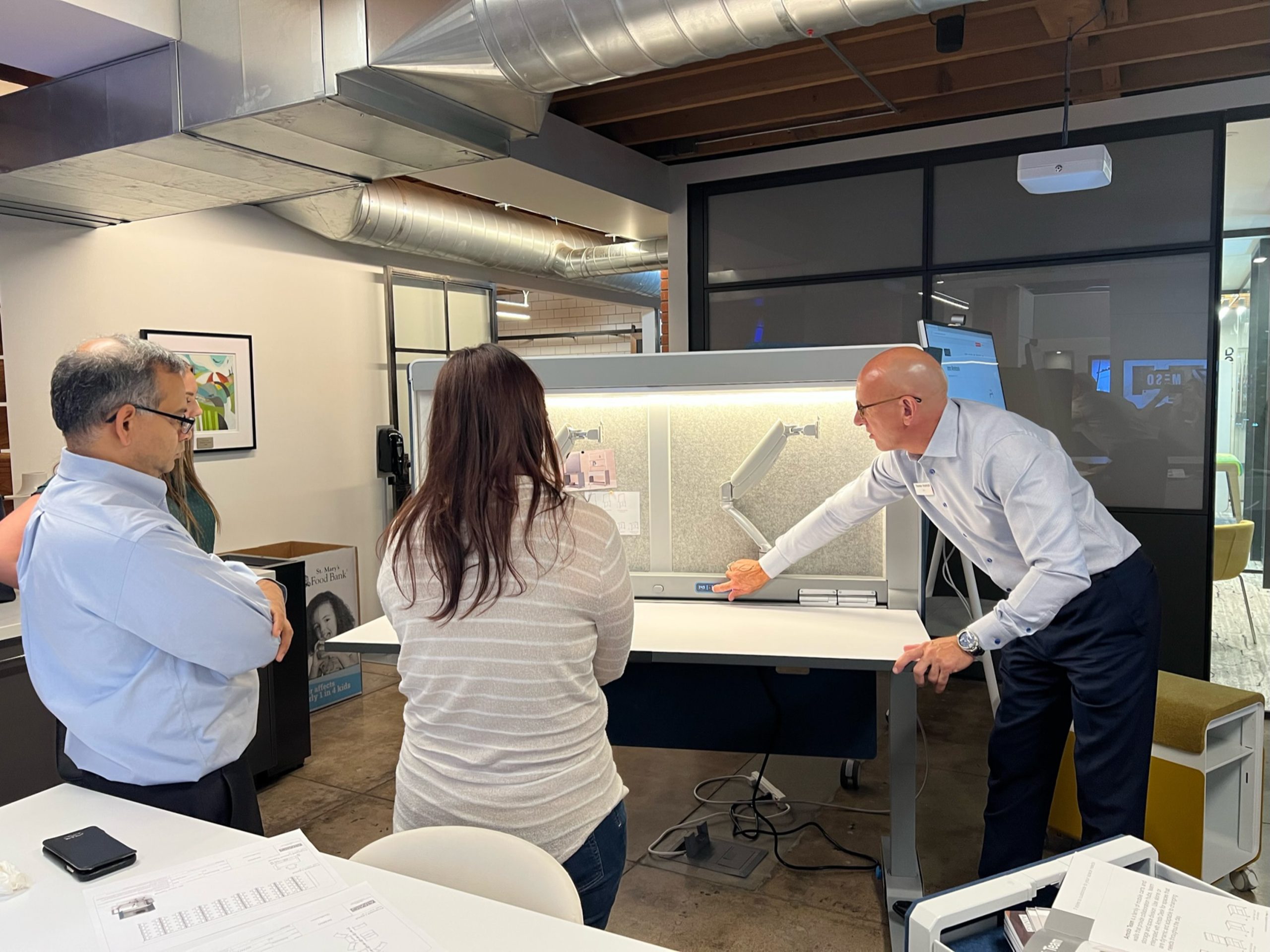 3. Pods + Privacy
When it comes to finding privacy in the new hybrid workplace, choice and variety is key! Orangebox On the QT allows users to connect in privacy, carry out focused work or simply think for a while. Need more space? The Air3 acoustic pod range can act as a freestanding meeting room, private space, phone booth or touchdown room. Orangebox pods also play well with Away from the Desk, a soft upholstery system that seamlessly integrates individual spaces with larger, more collaborative working configurations.
If you're in need of a more complex wall system, the new Steelcase Everwall is a prefabricated wall system that offers the right balance of acoustic performance, aesthetic options and price. It combines design freedom with one of the fastest installations in the industry to delight both designers and installers.
4. Wellness & Wonder
Introducing West Elm Health and Moduform –  two exciting new additions to the Steelcase healthcare portfolio! Designed for work and optimized for healthcare, the expansion of West Elm allows for the creation of engaging healthcare environments that work better for patients and their families. The expanded line includes Sterling, Slope, and Lucas chairs, and the Mesa sofa.
Moduform humanizes behavioral healthcare furniture through a wide array of solutions that reflect a level of compassion and vigilance for patient and clinician welfare. The refreshed health hub in the Phoenix worklab featured the Moduform Molded Lounge and Chelsea Junior chair.
The Smith System Flowform collection and new Steelcase Tenor chair provide teachers and students with the opportunity to adapt their learning environment and daily activities on demand.
5. Collaborative Surfaces
All of these intuitive and collaborative spaces would be nothing without the necessary surfaces! Polvision helps create smarter spaces for collaboration by designing and producing modern writing surfaces and accessories that help enhance team performance. A wide variety of these surfaces can be found throughout the Phoenix worklab.
Thank you for joining us at Product Fair 2022 – we can't wait to see you next year!