Yolanda Serbeniuk, Anza Trail School, Wins Arizona's Second FLIP Your Classroom Contest
Phoenix, AZ – January 10, 2023 – In the spring of 2022, Atmosphere Commercial Interiors (Atmosphere) excitedly announced the return of the FLIP Your Classroom contest in Arizona to provide students and teachers in Phoenix and Tucson with a space that fosters collaboration, teamwork, and peer-to-peer communication. As students and teachers have returned to the classroom, adaptive learning environments are in high demand. Through the FLIP Your Classroom program, Atmosphere has set out to provide spaces where students have choice and control over their learning environment, thus creating ownership of the learning process.
After reviewing the inspiring and heartfelt submissions by a panel of judges, Sahuarita teacher Yolanda Serbeniuk was awarded a total of $40,000 from The HON Company and Atmosphere to design a brand new classroom setup for her students.
As a fifth grade teacher at Anza Trail School, Yolanda needed a space that would support her students' basic learning needs while inspiring creativity in the classroom. The whimsical transformation of the space features a cafe-like lounge space, a new whiteboard, a makerspace table for collaboration, bright storage pieces, coordinating student desks and chairs, and a new teacher space for, all courtesy of Atmosphere and HON.
My favorite part of reveal day is seeing the excitement in the children's eyes when they come into the classroom!

~ Jeff Anderson, Chief Sales Officer, Atmosphere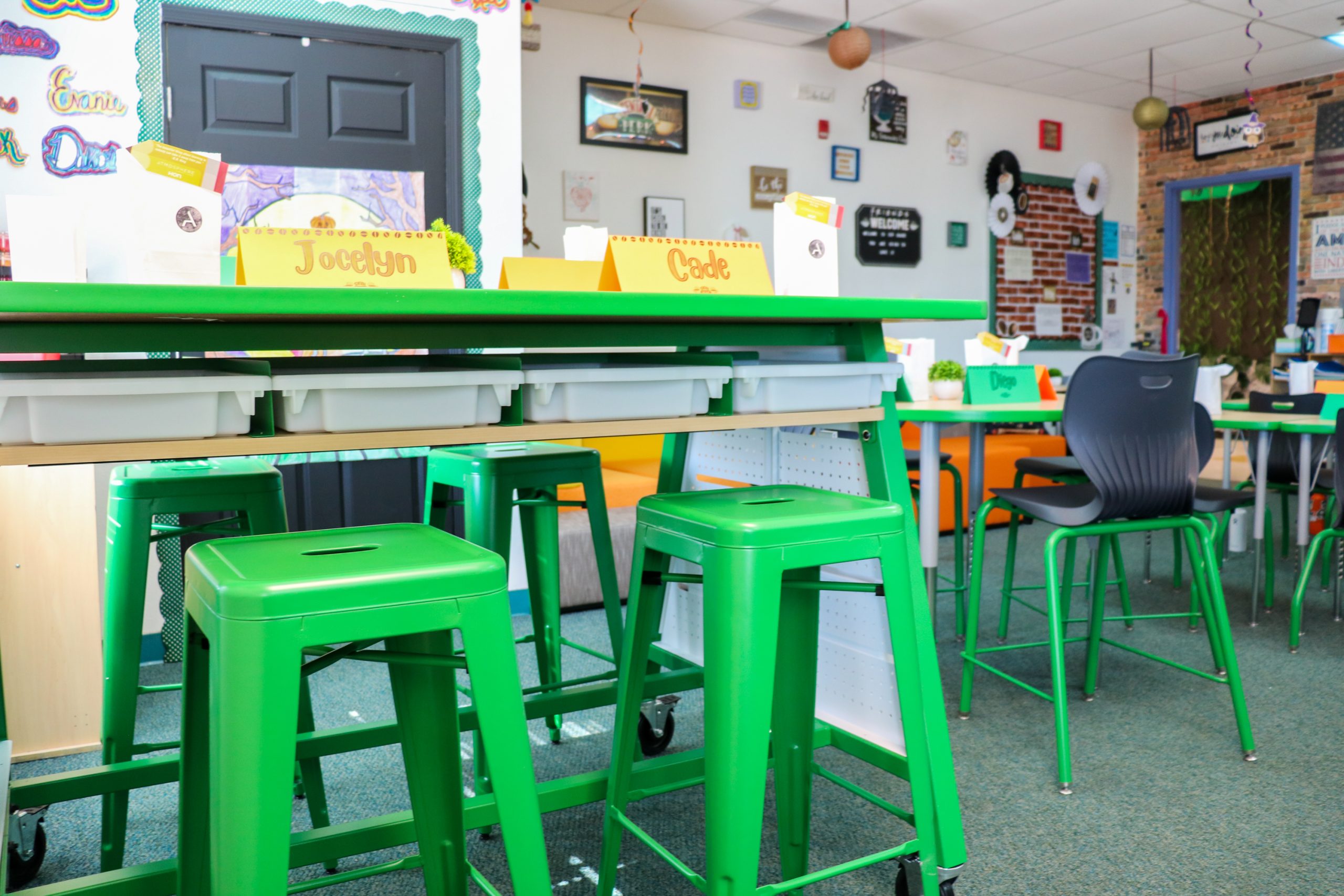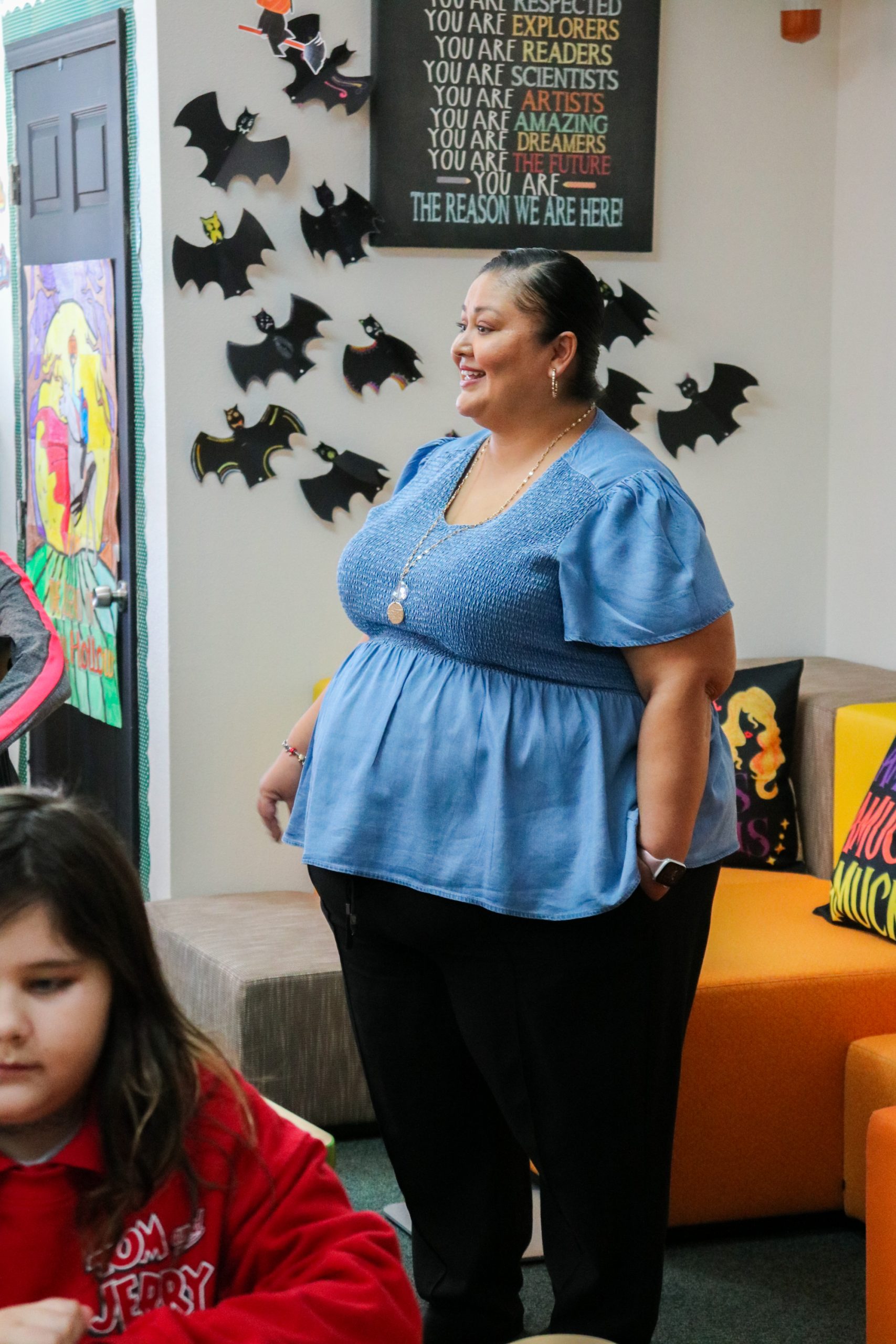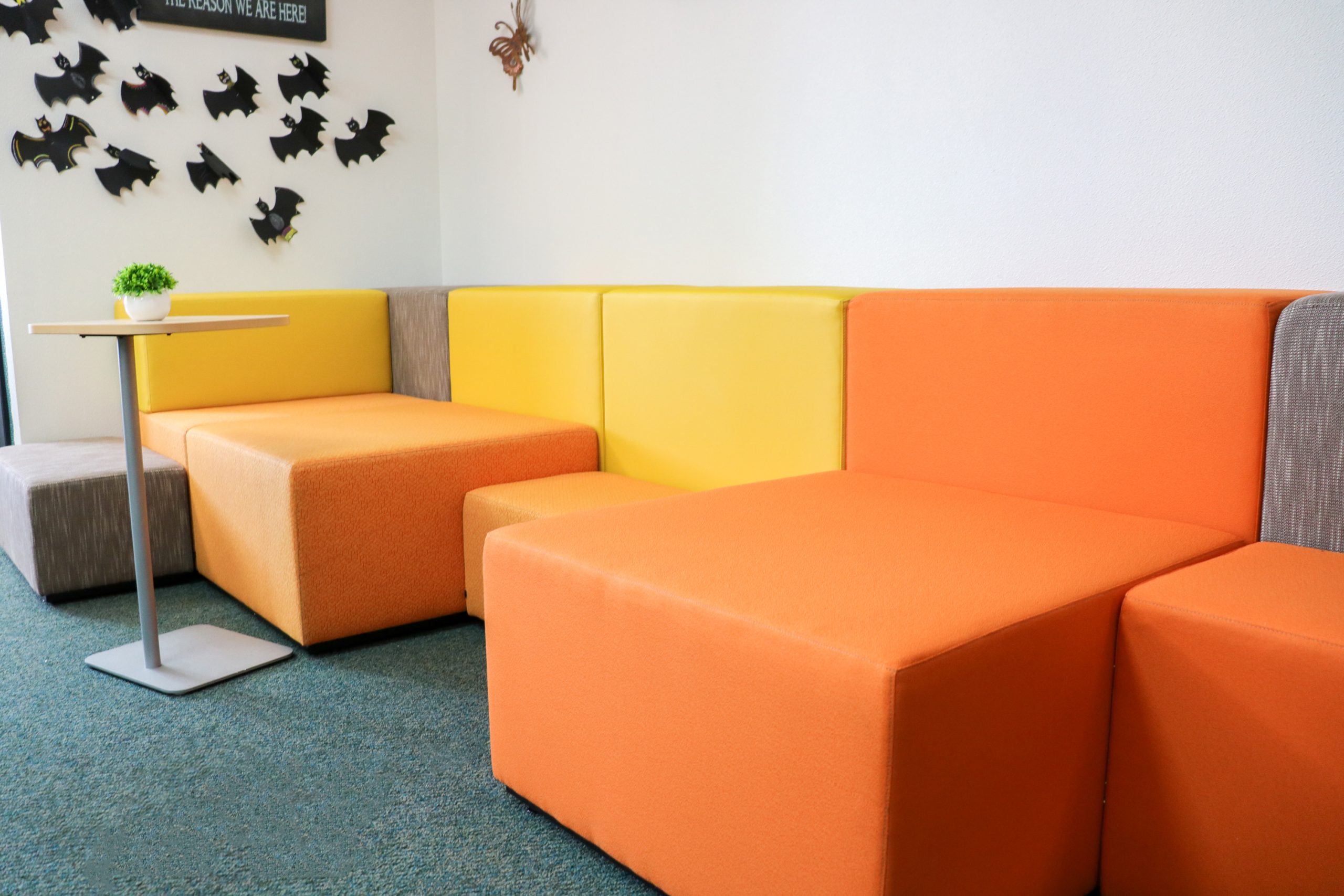 When I first saw the room when it was finished I was blown away. It was one thing to see it in the photographs but to see it in person and be able to touch everything… it's beautiful. It's so nice. I was just shocked at the transformation! It's a completely different room.

~ Yolanda Serbeniuk, Anza Trail Elementary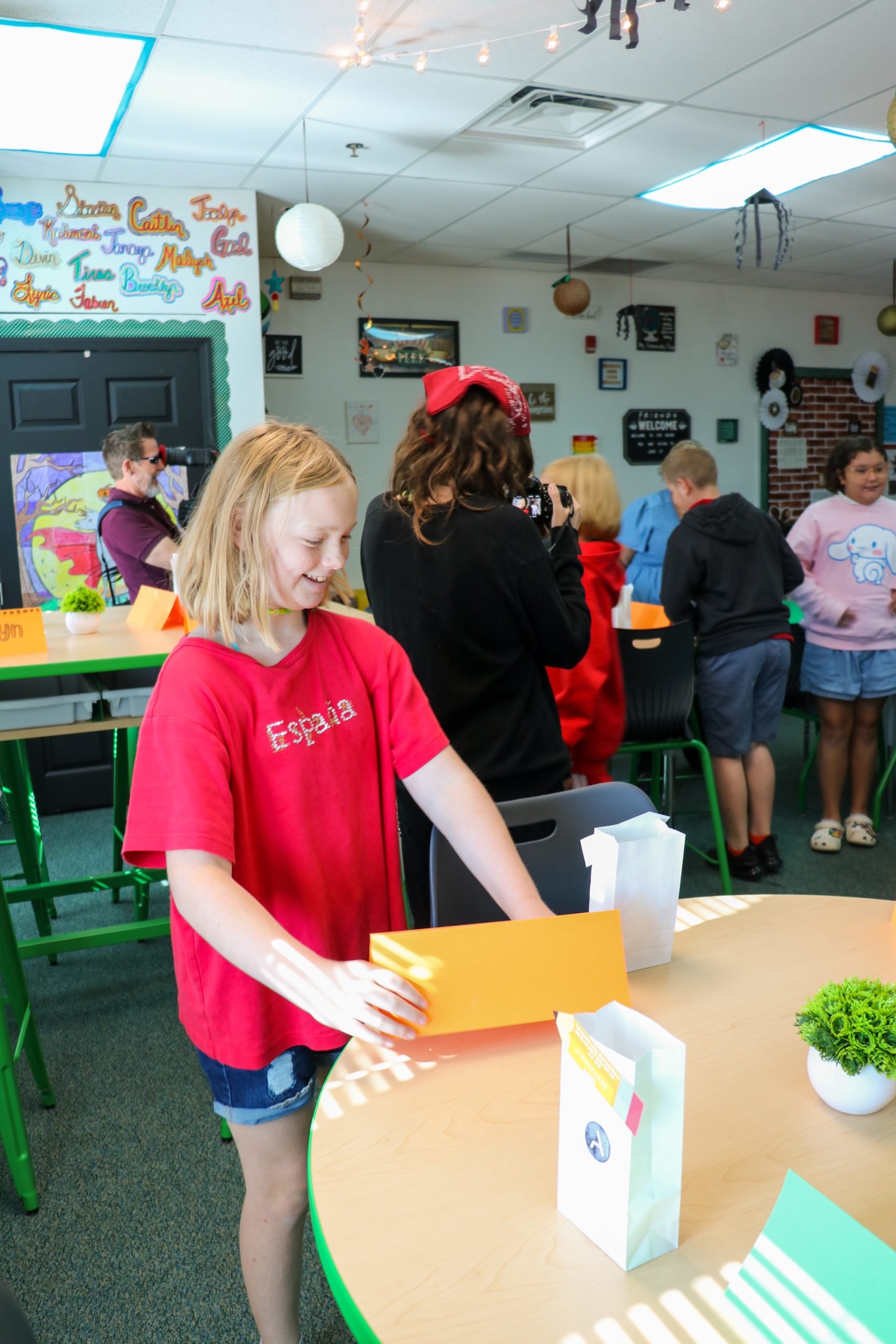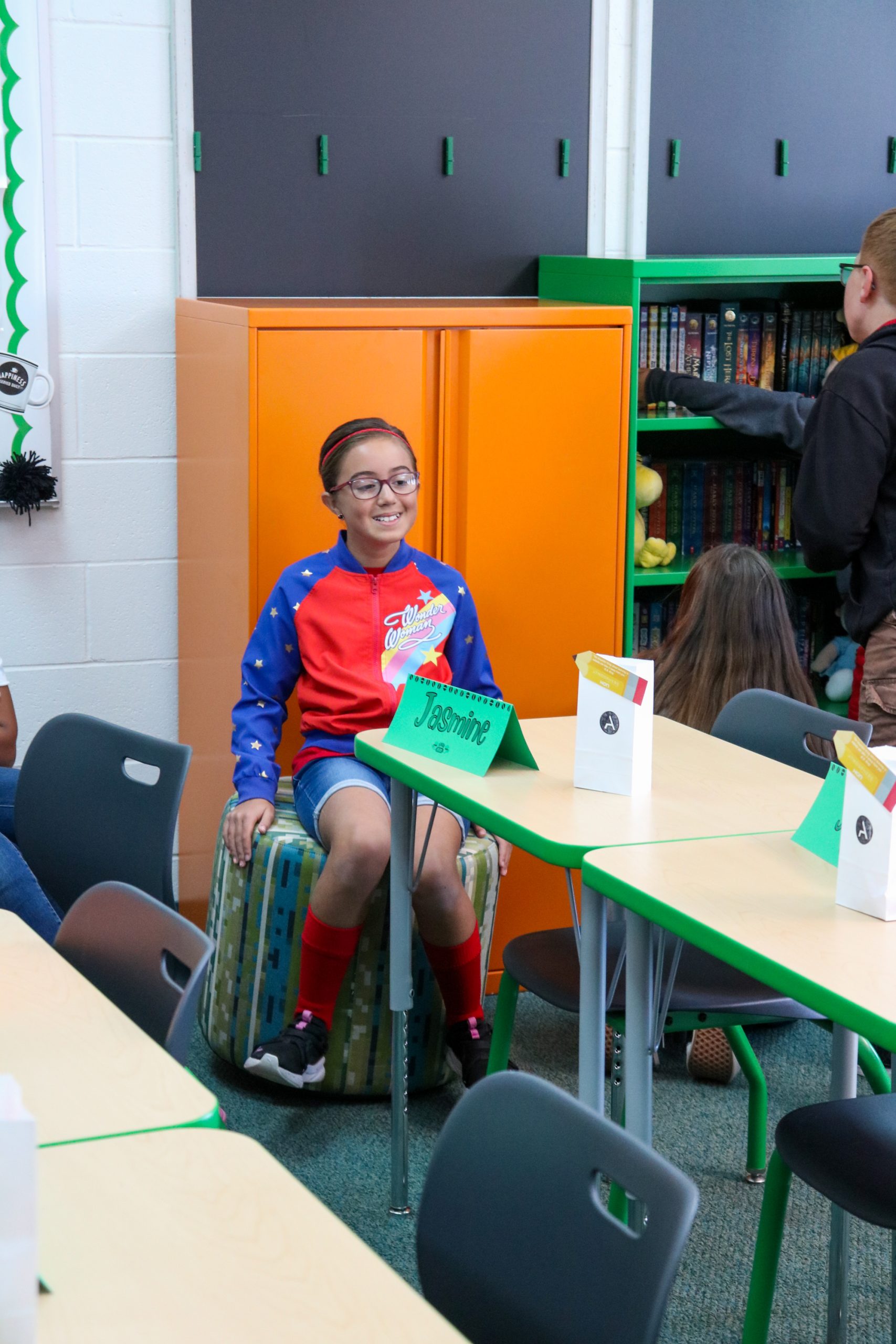 We had an awesome collaboration with Atmosphere. We went through a handful of different revisions and we're extremely excited to be able to bring Yolanda's vision to life!

~ Chet Hoehn, HON Company
Attendees from Atmosphere were Jeff Anderson, Chief Sales Officer; Taylor Celaya, Marketing; and Chet Hoehn with HON.
The Flip Your Classroom contest is an annual opportunity sponsored by Atmosphere Commercial Interiors to provide local students and teachers with a space that fosters collaboration, teamwork and peer-to-peer communication. The learning needs of students and teaching needs of educators alike vary throughout the day, and we are passionate about providing spaces where students have choice and control over their learning environment.
We are proud to engage The HON Company as a key partner and sponsor of our Flip Your Classroom contest. HON offers a holistic portfolio of solutions for every student, every teaching style, and every type of learning space – from the classroom to the front office and all areas in-between. With a well-rounded portfolio of durable products designed to inspire and engage, HON seamlessly delivers spaces that help students, faculty, and administrators achieve their full potential.
Press contact – Taylor Celaya, Marketing Specialist, taylor.celaya@atmosphereci.com