After two-years filled with unknowns and significant changes to the way we work, we are happy to report that NeoCon 2022 proved to be the bustling, inspiring, and connected industry event that we were craving! Throughout showroom spaces, NeoCon 2022 showcased how each manufacturer has adapted to transformations in the workplace— many of which wove hybrid, collaboration, and privacy into their stories. Below are the most impactful trends that we recognized.
Our favorite trends + finds from NeoCon 2022
Micro Spaces… each space matters!
Post-pandemic is showing us that people prefer flexibility in their day— the ability to move from an open, collaborative workspace to an enclosed, private place for virtual calls and heads-down time is an important floorplan shift that needs to be supported.
Incorporating micro spaces allows individuals more flexibility and privacy— expect to see a continued increase in pods, small enclaves, and booths throughout workplace designs.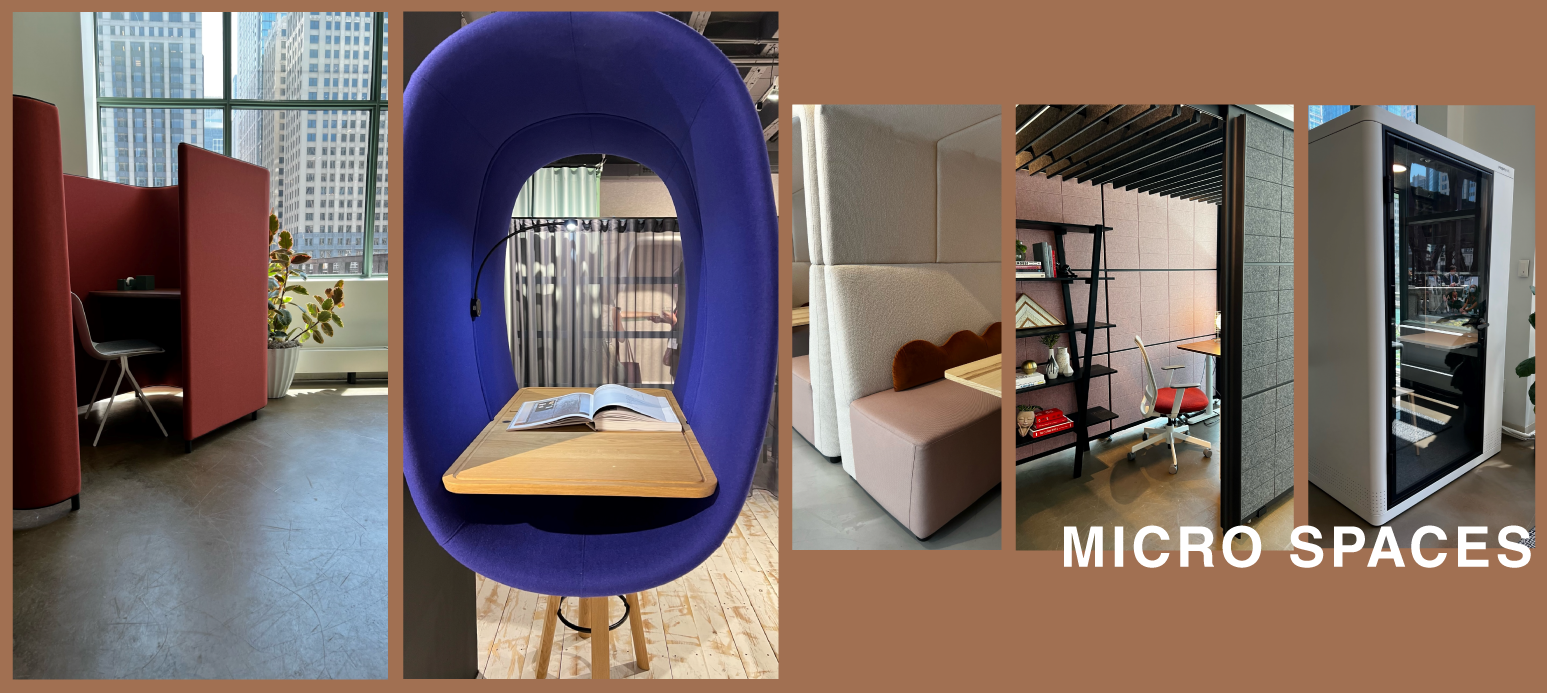 Equitable Hybrid Spaces… connecting teams virtually.
As more people return to the physical office, it's important that there's accommodations for larger hybrid team meetings.
Here, Steelcase collaborated with Microsoft to shift display space design from portrait to landscape to create a more equitable meeting experience for all attendees– in-person and remote. This room also accommodates for an appropriate camera angle, clear view of the large screen, and soft uplighting.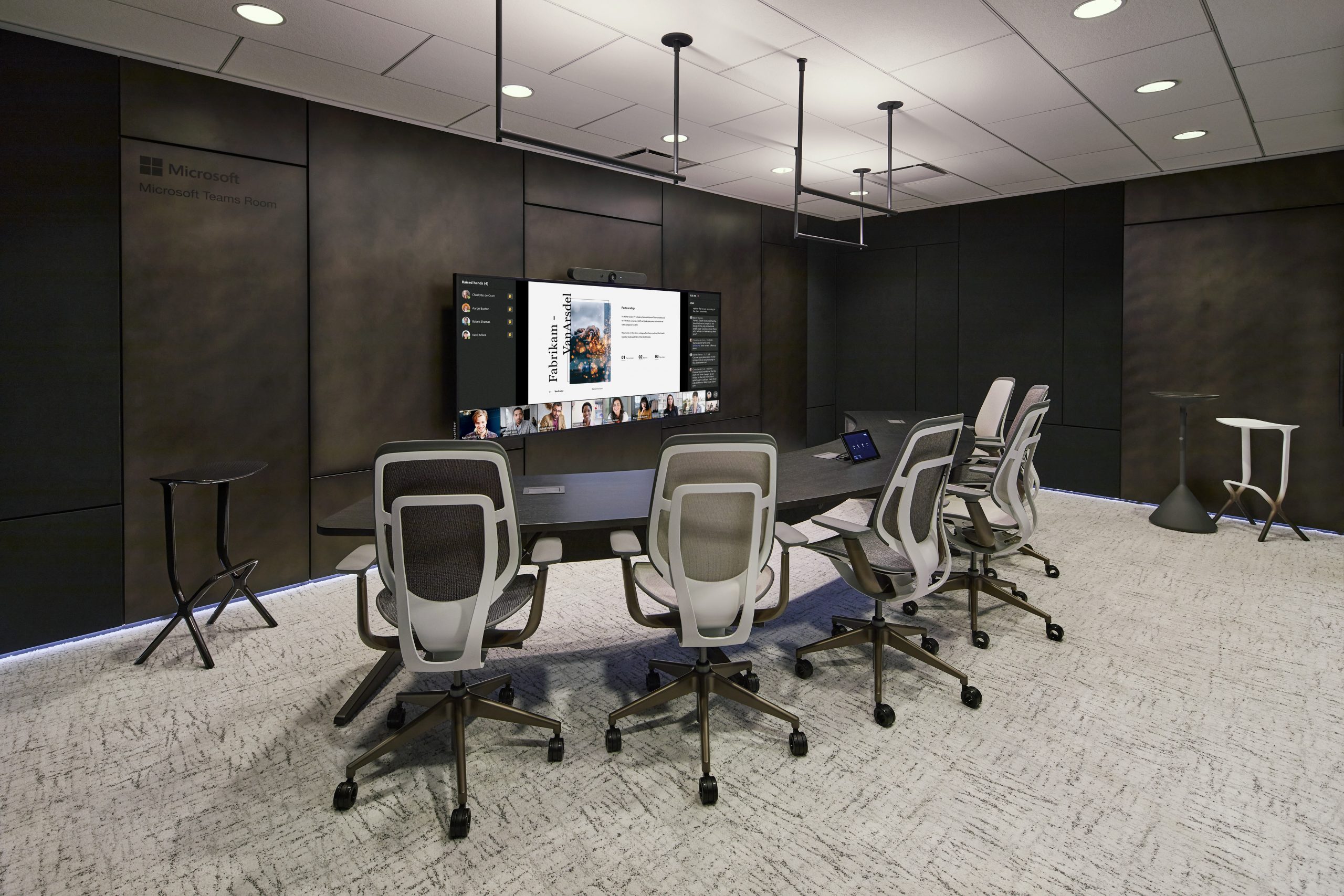 Private Offices… but refreshed and shared.
Private office spaces are popping up everywhere. What recently was a declining trend is now being refreshed and reimagined into smaller footprints with expectations that the space is reservable and shared.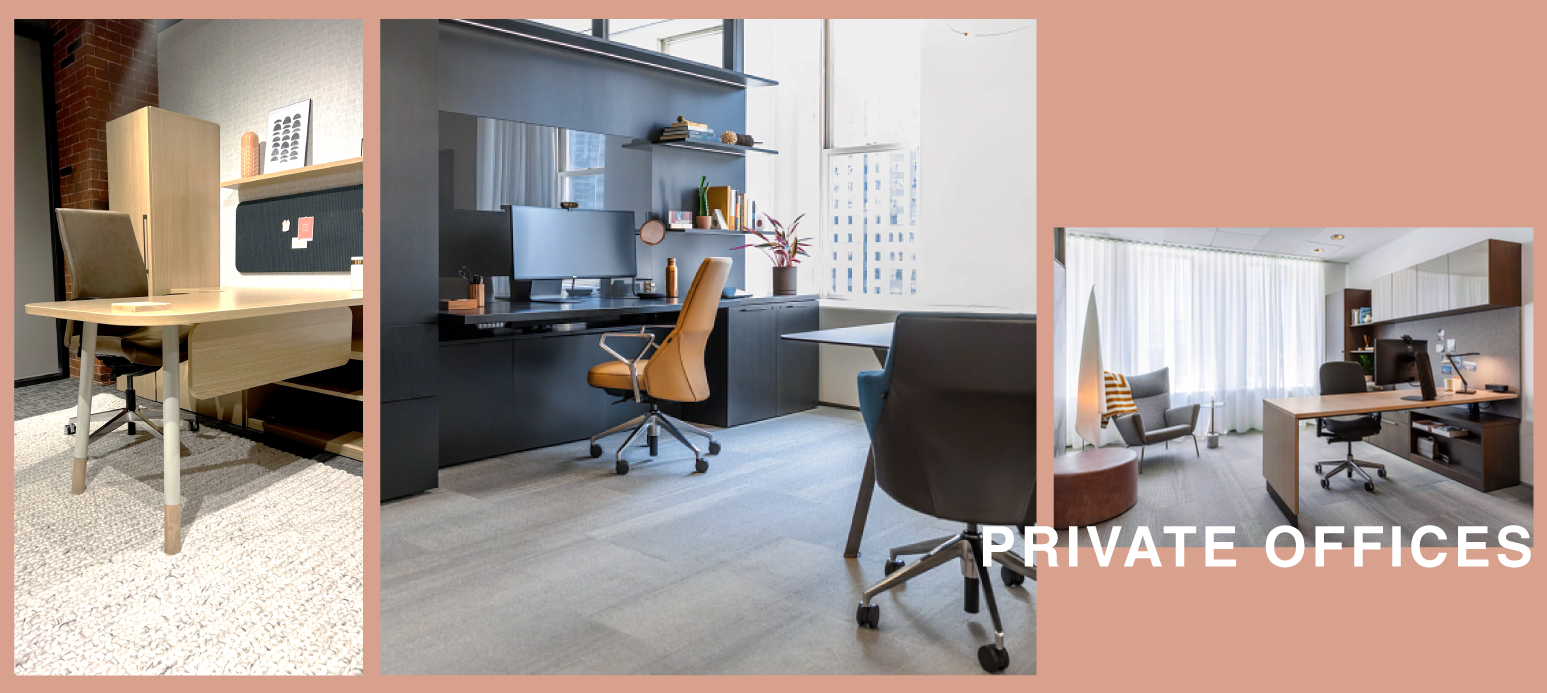 Bold, earthy tones… and every shade of green.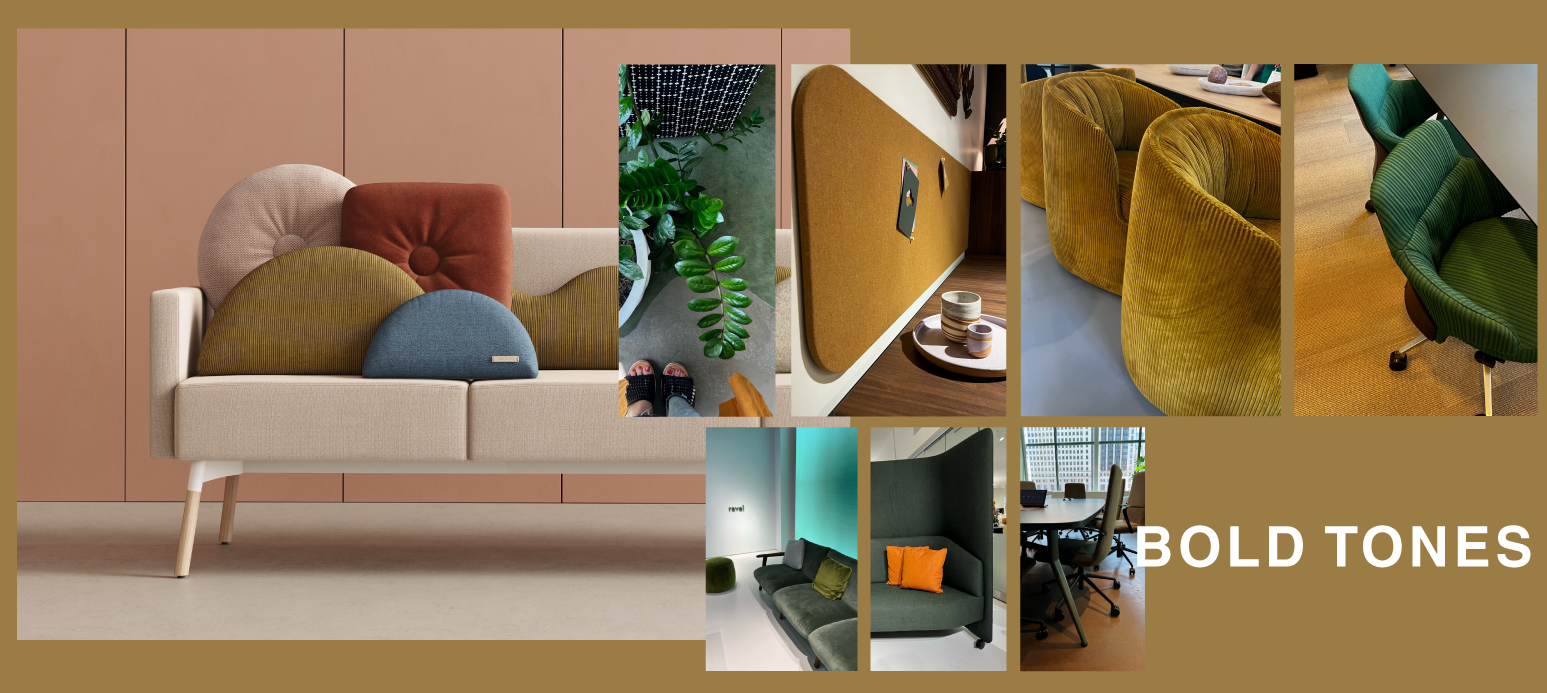 Best of NeoCon
Congratulations to Steelcase and our other vendor partners on their numerous awards at NeoCon 2022, including: 
Best of Competition Helm by Halcon
Collections for Collaboration- Silver Fleet by OFS
Conference Room Furniture- Gold Forsi by Keilhauer
Education Solutions- Silver Sorta by OFS
Education Solutions- Gold Tenor by Steelcase
Lounge Furniture Collections- Gold In Out Office by Andreu
Seating: Conference- Silver Sola by Davis
Seating: Conference- Gold Cofi by HON
Seating: Guest- Silver Gimbal Jr. Lounge by Hightower
Seating: Guest- Gold Oru by Andreu World
Seating: Modular- Silver Alloro by Bernhardt
Seating: Modular- Gold Raglan by Andreu World
Innovation Award Amobi by AMQ
Innovation Award Mariya by Andreu
Craving more?
Head to our Instagram highlights to soak in more inspo!